Gear Question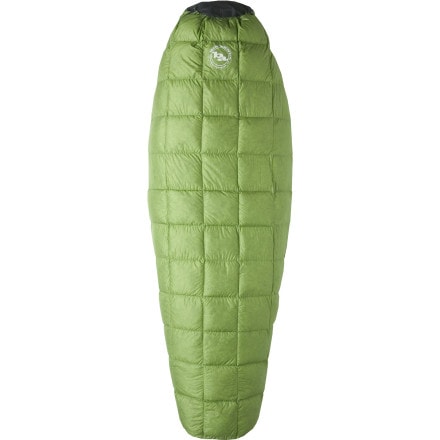 Does anybody have any experience with this...
Member since
Posted on
Does anybody have any experience with this version of the Pitchpine? I'm looking for a bag that can go from mid 30's up to around 60 degrees, and weight is definitely an important factor for me. I love the integrated sleeping pad sleeve on the BA bigs as well as the integrated pillow sack. The hoodless feature also works since I like to sleep on my stomach and I never seem to really use the hood. The 9 oz difference between the Horse Thief and the Pitchpine makes me want to think about this bag seriously. As well as these two bags, I'm also considering the WM Caribou and the WM Megalite. The specs for the Pitchpine and the Caribou seem almost identical (the Pitchpine actually has a little more fill and is shorter than the Caribou), but the Caribou is rated to 35 degrees while this is rated to 45 (per BA website). I've done all of the internet spec comparisons, but real-life comparisons would be very helpful.
Member since
Best Answer
Responded on
Write your answer here...I own the pitchpine here in Arizona. I find the temperature rating to be a bit low. I don't really feel comfortable in until about fifty degrees. The problem with the bag is that it's sewn through, no baffling, so there are cold spots.

But other than that it's a fantastic bag. I've taken to wearing extra layers when I go to bed.

I think the difference between the pitchpine and the WM bags is roomyness. I like a roomy bag, and that's what you've got in the pitchpine. I've tried the WM bags and they're pretty tight.
View More Details on Big Agnes Pitchpine SL Sleeping Bag: 45 Degree Down