Gear Question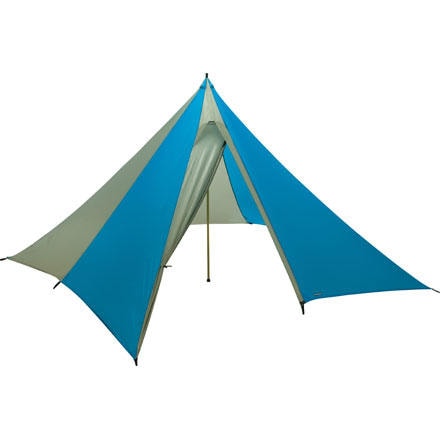 Posted on
Do you seal the seams on the inside of the...
Do you seal the seams on the inside of the tent, outside, or both?
Responded on
Hey CW, if you have enough seam sealer and don't mind the shiny look on the outside, I would do both... if you do the inside, the seam has to get wet before getting to the sealer, on the outside, its preventing water before getting to the seam... minor details but the extra water can add some weight if the seams are soaked...
Responded on
Outside. It is a bit difficult if you are under 6 ft tall, as you must pitch the tent in order to have it taught enough to seal properly. Why must you be about 6 ft tall you ask? Well, when you are reaching for the top from the outside, you are actually standing about 3 ft away from the center pole, thus must reach over and up... It's doable (I'm 5 ft 11 inches and completed the task), but a few extra inches in height would have made it easy...
View More Details on Black Diamond Mega Light 4-Person Shelter