Gear Question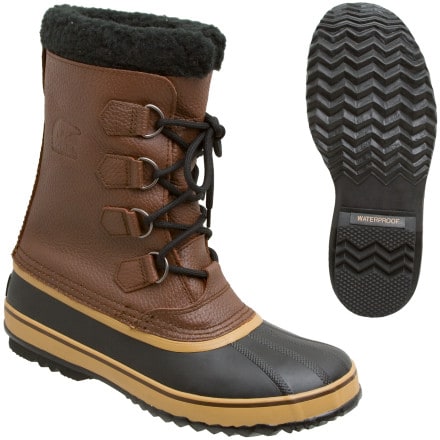 Posted on
Do these boots really keep your feet warm...
Do these boots really keep your feet warm at 40 below?
Responded on
No, the ratings these companies put on their boots is a bunch of BS. If you really want warm winter boots you have too look in the mountaineering department or something similar like La Sportivas or plastic boots- but I'm guessing that you wouldn't want those kinds of boots for shoveling the driveway or walking the dog.
Responded on
I have heard that SOREL hasn't made their boots very well since they started making them in China. Pretty depressing if you ask me. Who Doesn't make their products in China anymore? What do people have to do to get high quality nowadays?
Responded on
I just replaced a 25 year old or more pair of Canadian made Sorel's for a new Chinese pair because the tread wore down smooth. To be fair the new outer boots seem to be of good quality (time will tell), but the inserts are much thinner than the originals even though they are all rated at 9mm thickness. The Canadian made inserts are 30% thicker than the Chinese inserts. I had bought extra inserts for my old boots and had like new ones to put in my new boots. The old ones were rated at only -10f. The inferior Chinese ones are rated at -40f. The old inserts are much warmer than the new ones.
View More Details on Sorel 1964 Pac T Boot - Men's