Gear Question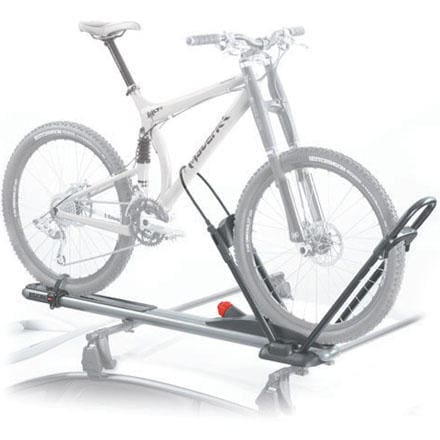 Posted on
Difference from the king cobra?

How is...
Difference from the king cobra?

How is this rack different than the king cobra? I assume they made it better, but what makes it so? Improvements on the front wheel lock? Tray? Can this now compete with the Thule Sidearm?
Responded on
This rack is built better than the cobra. Less structural plastic and more metal. The trays are stiffer and wider. The system for locking the front wheel in is better as well.

This would be my second choice to the side arm. The side arm is cheaper, stiffer, and has less to go wrong with it. These racks have a better locking system and are a little quicker to get a bike in place. Overall you can't go wrong with either. The big thing for me was the cost.
View More Details on Yakima HighRoller Upright Bike Mount