Gear Question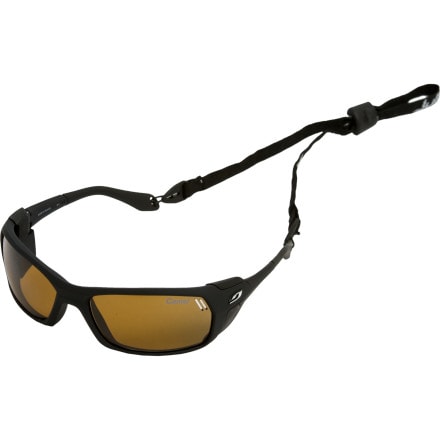 Posted on
Debating on buying these to take on an...
Debating on buying these to take on an upcoming thru-hike of PCT? Any idea if that would be reasonable, or should I search for another brand/another style? These seem to cover the bases I need, and they're reasonably priced for the quality (so it would seem) but given that I don't know anyone personally who even owns this brand, nor has experience with it, I was hoping the community at large might be able to give me some direction. Thanks.
Best Answer
Responded on
Julbo's are generally considered very high quality. Their plastic and rubber construction may seem cheap at first if you are used to metal frames like Oakley, but you will find its actualy very well designed. The lenses in Julbos are also top quality.
This particular model comes with the Camel lens that darkens when exposed to light (ie 'transition' lenses). The Camel works well and goes from super dark to quite clear.

Another fantastic feature are the removable 'wings'. It adds versatility to be able to remove them if they become uncomfortable for some reason.

I would say they are a great choice for a super-long hike like the PCT as would be any of Julbo's higher-end offerings.

PS. Best of luck!
View More Details on Julbo Bivouak Sunglasses - Camel Antifog Polarized/Photochromic Lens