Gear Question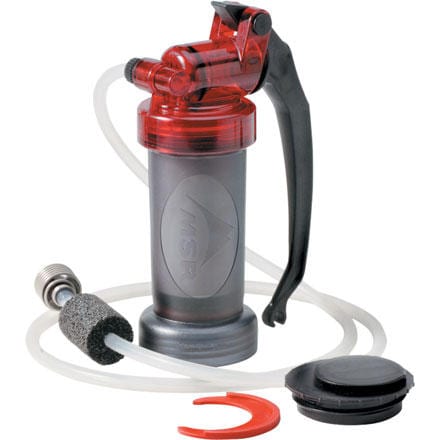 Posted on
Debating between this and an MSR AutoFlow...
Debating between this and an MSR AutoFlow (which sounds like it's 2.2oz lighter, will be more friendly to the group, and faster but potentially less versatile and more of a pain in the ass to maintain) for an upcoming 9 day AT trip. Any other advantages/disadvantages I'm missing?

Big question I have w/ the MiniWorks is connections to my water storage. I'm planning to take a 2L Osprey HydroForm bladder and a couple of 1L Platypus soft bottles for electrolyte drink and temporary water storage and transport at camp. Does the included interface screw onto an Osprey bladder? I believe it's made by Nalgene. If not, can anyone recommend bladder tubing that will definitely fit the nipple on the clean side cap?
Best Answer
Responded on
Hi Sid,

The AutoFlow is more of a camp type of filter system than one for the trail (see some of the photos of it in use below). That's not to say that it wouldn't work (especially if you're filtering for the whole group at once as you travel), just that the MiniWorks is more suited to just getting to pumping water on the fly. The Autoflow needs to hang or be held up...dependent on gravity, not mechanics.

Either of the MSR filters use 3/8" tubing. So does the Hydroform. A couple of sets of quick connect fittings strategically placed in the
lines should give you full compatibility with any of the systems you mentioned. hope this helped.
Responded on
I got the MSR replacement hose. This fits on the clean end nipple and you can use it to fill the platypus bottles. The Hydraform's cap is too big for the filter, but the hose works just fine. I have had this filter for years with no issues.
View More Details on MSR MiniWorks Ex Water Filter