Gear Question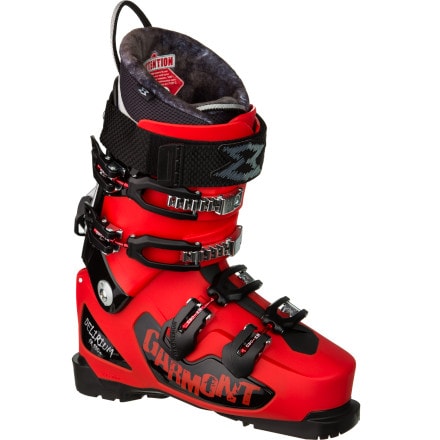 Posted on
Currently skiing the Lange Super Blasters,...
Currently skiing the Lange Super Blasters, however I'm looking to upgrade to a tech set up for next season. But a still want a boot that can handle my skiing style, which is fairly aggressive, skiing fast and hard. The description and reviews seem like the Delirium would fit the bill. I wanted to know if anyone could provide some insight into the fit of the boot in general and compared to the Lange SuperBlaster (102 last).

Thanks
Responded on
I got these boots at the end of last season, I haven't skied them yet so I don't know how they'll do on the hill.
If langes fit your foot then you might have some trouble with these. Langes are notoriously low volume and narrow, these boots have a very large toe box and fit my high instep very well. The walk mechanism seems solid but that's only from walking around the house, and then the neighborhood for about a mile to get an idea for how they'd hike. The snow dries up pretty quick down here in Chile, so I never got them cold enough to know how stiff they flex.
In the cold of spring in the high desert (30-34deg F) they seem a little soft. I don't know how that transparent insert is going to affect the flex but I'm hoping they stiffen up. They're only a little heavier than my T2 ecos but I'll just leave the extra water bottle at home and add snow to my bladder (hydration that is).
The fit and finish are first rate and the pieces are all engineered to give confidence. They shipped with alpine soles because the tech soles weren't available at the time. The system seems solid with the majority of the support being molded into the boot and the screws just keep it in place. I've seen and had enough problems with bindings tearing out of top sheets, the idea of loosing the soles of my boots is not appealing.
Without skiing them I can't say one way or the other but I think I'll be very happy with them once I can get up to the hill. Gotta love lift service on the fourth of July.
View More Details on Garmont Delirium AT Boot - Men's