Gear Question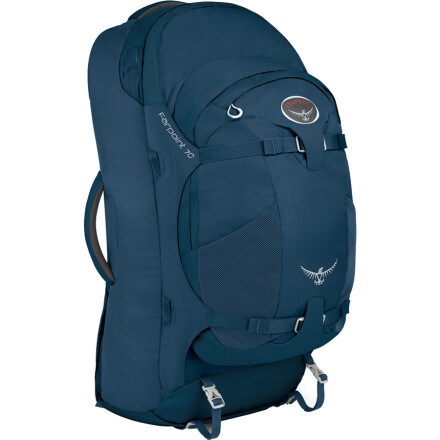 Posted on
Can this pack be used as a carry item on...
Can this pack be used as a carry item on an airplane?
Best Answer
Responded on
No. To fit in the overhead luggage compartments you'll need to find something approx 2500 cu. or less.
Responded on
Mike, my answer is maybe. If you remove the daypack, the remaining size of the bigger pack is 26"x10"x12" which adds up to 48" (and it is the same for S/M or M/L sizing). IF you didn't pack it out all of the way, then you would get smaller dimensions that would work with the 45" rule (all the dimensions added up should be 45" or less). The daypack would be the pack you put under the seat in front of you.

However, not all airlines use the 45" rule. Certain airlines adhere to some variation of 24"x17"x10" and if you are travelling on one of those airlines, they may not allow the bigger pack to work since there is a 26" hard frame (for carrying weight better) that prevents you from smushing it down to 24".

And some of the variations are super tiny, like Delta has a rule of 22"x 14"x8". And international is a whole nother beast for measurements. So check into what you'll be flying and where and that would dictate your pack requirement.

The Farpoint 55 is on a 24" frame. If you could make a smaller pack work, this would be a great pack for carry on.

I hope this answered more questions than it created.
View More Details on Osprey Packs Farpoint 70 Pack - 4000-4200cu in