Gear Question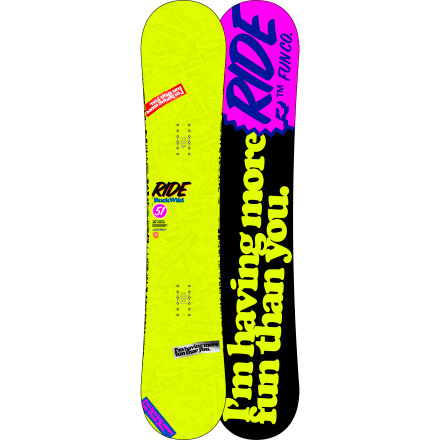 Posted on
Can someone help me choose between the...
Can someone help me choose between the Buckwild and the T Rice C2 btx. I ride on the east coast and I ride both mountain and park but I have a hard time deciding between the 2. Pros and cons? I have been skating a skate banana and want something new
Best Answer
Responded on
I've ridden both of these boards, and ended up using my T-rice as my big mountain hard charging board. It absolutely KILLS it on big jumps, high speeds, and bigger terrain. If you plan on using this board as your only board however, I would probably recommend the Buckwild over the T-rice. The buckwild still does awesome around the mountain, but has a few features that would excel a little better on hard/icy snow and rails, such as the slimewalls and the pop-rods that will help absorb the shock and chatter. The Buckwild also has 50% thicker edges that will help your board last longer, especially if riding in the park. Hope this Helps!
View More Details on Ride Buckwild Snowboard