Gear Question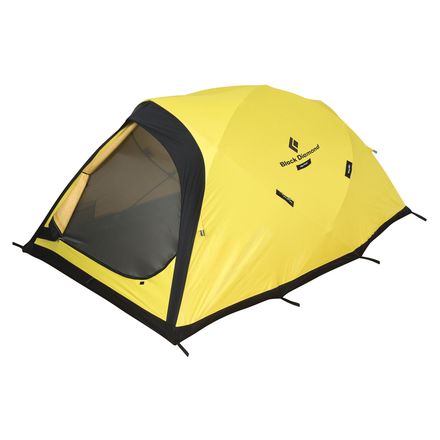 Posted on
Can somebody help explain the difference...
Can somebody help explain the difference between the BD Fitzroy and the BD Tempest? I cant seem to understand why the Tempest is nearly $150 cheaper than the Fitzroy and it includes the vestibules. They are close to the same weight (if you add a vestibule to the Fitzroy), floor space is slightly less, but the Tempest has an additional 4.5in head room. Am I missing something that makes the Fitzroy an obvious winner over the Tempest, because I don't understand what the added cost is worth.

Thanks!
Responded on
The "BD Tempest" have 2 vestibules (front and back) and it make it more strong in strong winds and faster to build for the vestibules in part of the tent
Best Answer
Responded on
The answer is they are both burly 4-season tents but on the Fitzroy you are paying for extra features that people who go into very harsh alpine conditions (think high camp on Denali) will care about. The Fitzroy is the strongest 2-person tent that BD sells. The shorter height makes it more secure in high winds. I did not find it to be claustrophobic, I think because the steep sidewalls still let you and a tentmate sit up straight and move around pretty comfortably. Plus, there's the added benefit of saving yourself work by not having to build your snow or rock wall 5 inches taller! I've had to do this in high winds and it is a b*tch, especially if you move camp every couple days.

The Fitzroy also gives you more options to shave weight if you are interested in a fast-and-light ascent. The vestibules are fully detachable (vs. attached on the Tempest) and you can shave ~1lb off your pack weight if you leave them at home. The Fitzroy's extra floor space comes mostly from an increase in the length of the tent, which means you can use the Fitzroy as a cozy 3-person tent with three adults sleeping head-to-toe. It will be a squeeze but it's a good option for fast-and-light ascents and in case of unanticipated situations where you need shelter for an extra person (this happened to me recently when a buddy had to bail mid-expedition and took a tent down with him.)

The design of the Fitzroy and the Tempest are largely the same (similar tent and pole structure, single wall, ToddTex fabric, small footprint), so it really depends on how you are planning to use the tent that determines whether you are willing to dole out $150 more for the Fitzroy. Hope this helps!
View More Details on Black Diamond Fitzroy Tent: 3-Person 4-Season