Gear Question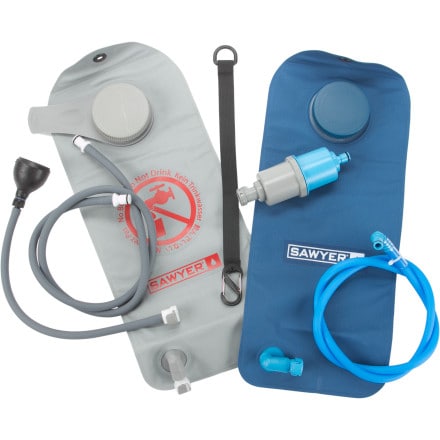 Posted on
Can anyone comment on the life of this...
Can anyone comment on the life of this filter in the real world. I'd be stunned if it was even good for 1/100 of the "1 million gallon guarantee"
Best Answer
Responded on
Believe it, the filter has a surreal lifetime. Used it when there where 2 of us filtering water for over 3 months.Its still going. I'm just not a fan of the flow, its not bad but its not great. The platypus gravity filter has the best flow I have ever seen for this kind of system.
Responded on
If there is air in the tubing it will slow down the flow. What I do is have water fill the whole tube/push out all the air, then snap on the filter to the tubing. I can get 2L in about 2min. after I do that. One reason platypus flows faster is it has a larger micron size.
View More Details on Sawyer 2-Liter Complete Water Treatment System