Gear Question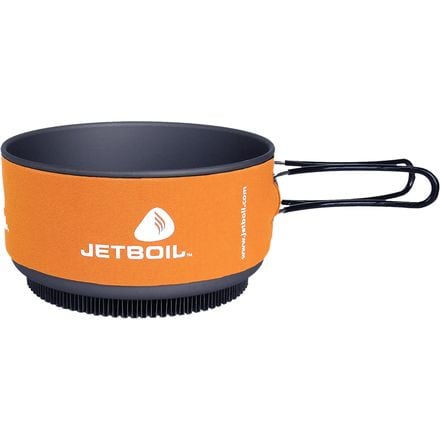 Posted on
Can I use this Jet Boil pot on my Rocket...
Can I use this Jet Boil pot on my Rocket Pocket stove?
Responded on
Yes, you can, but it won't have the nice fit and smooth functionality it would if you used it with a jetboil stove. You'll probably be better off just getting a regular, lightweight, titanium pot - Backcountry.com makes a great, inexpensive one.

MSR also makes a heat exchanger that you can add onto a pot retroactively to get many of the benefits that you can with a jetboil.
Best Answer
Responded on
Diana, everything I have read says that the Jetboil cookware is best used with their stove, to best maintain the compatibility between the flame size and output and the heat exchanger on the cookware. How much of that is designed to sell more of their stoves, I do not know. It seems as if it would be safe to do if properly monitored.
Responded on
The Pocket Rocket has a little more heat output than the JetBoil GCS and a lot more than the PCS, but it's just an aluminum pot. Just keep an eye on the cozy. You'll lose some of the efficiency, and use a little more fuel than you would with an all JetBoil system, but you will get the benefit of the heat exchanger that other pots without it don't have. A comparable pot would be something like the Primus etapower 1.7L, in case you're examining your options.
View More Details on Jetboil 1.5 Liter Cooking Pot