Gear Question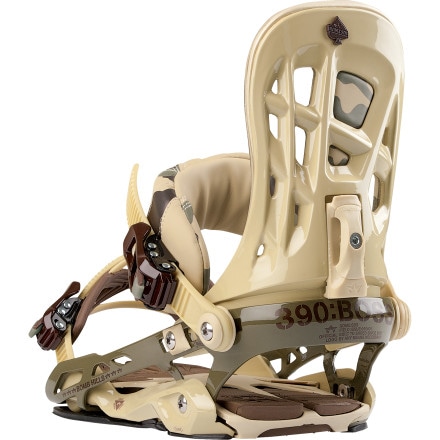 Posted on
Bought the L/XL based on reviews here,...
Bought the L/XL based on reviews here, since I have size 9 thirtytwo boots (right in the middle of Rome sizing). I have both ankle and toe straps adjusted all the way to their smallest settings and things are still not tight enough - rideable but always feels like I want one more click. Also, the ankle straps have busted open on the mtn more than once.

Would exchanging for a size S/M fix my problems?
Responded on
I had the same issue... bought L/XL for my size 9 Burton Hails. At first the straps would not fit tight at the factory setting... and then I noticed you can unscrew both the strap and ladder and reattach it one notch back. Now, I can get the ankle strap to ratchet tight and the straps don't spontaneously open when boarding. Also, you should adjust the toe strap and ladder to the back position if you have not already.
View More Details on Rome 390 Boss Snowboard Binding