Gear Question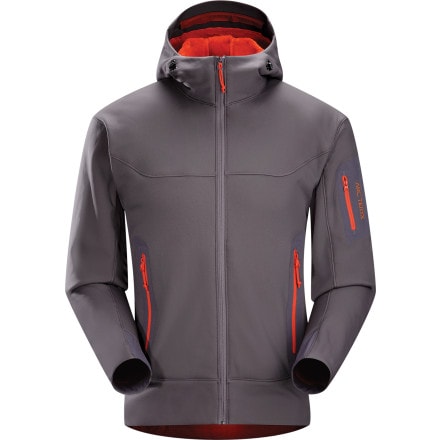 Posted on
Atom Hoody vs Hercules Hoody - which would...
Atom Hoody vs Hercules Hoody - which would be warmer for casual wear?
Responded on
Personally, I think the Hercules would be warmer, but I also think it's overkill for casual wear. With it's durable face material and performance fit, it's better suited as an active alpine climbing piece or backcountry mountaineering ski jacket. I would get the Atom for using it around town because it's lighter and doesn't necessarily need to be so durable. You can stuff the Atom in a small pack, it won't look so techy (something to consider when going to the grocery store), and it will give you all the warmth you need for wearing it around town. You will still have the outdoor look no doubt and I really like it because it could also be used as a lightweight dayhike or summer mountain backpacking jacket. The Hercules is really limited to fall/winter use. Just my opinion...
Responded on
I've got both the Arc'teryx Atom and the Hercules Hoody. I find it depends a bit on the weather, which one is warmer. If there's no wind or moisture involved, the Hercules feels a bit warmer. When the wind kicks up, and your not concerned about overheating, the Atom gives more protection, and hence, is warmer. This is a bit of splitting hairs, because the insulation value of the two is very similar. What separates them is breathability (Hercules is better), abrasion resistance (Hercules)and packability (Atom). For shedding moisture and wind, the Atom has got it, but just by a bit- I know, not easy!!!
View More Details on Arc'teryx Hyllus Hooded Fleece Jacket - Men's