Gear Question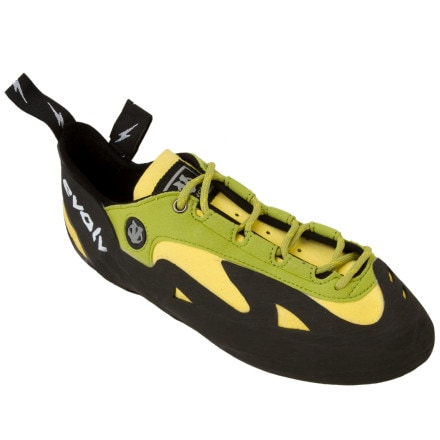 Posted on
Are these shoes all-rounders, or more of...
Are these shoes all-rounders, or more of a specific shoe. I know it says there really good for edging, but was wondering if you can smear at all with them?

Thanks, Jay
Responded on
They are an aggressive all-rounders. Think of the Anasazi lace-up from 5.10 or the Miura from La Sportiva. Both aggressive, but comfortable enough for all-round climbing.
Responded on
I agree, I use the velcros as a higher end trad and sport shoe, but I fit them a bit to tight for an all day shoe. They get pretty soft after break in, so they can be quite sensitive, and thus you can smear pretty well with them.
Responded on
Fantastic all around shoes. Smearing, edging, everything. Any more high-end (which you can't really get for Evolv) from any other company and you lose attributes (trading edging for downturned tiny-footchip-crushing overhang-killing power), but you don't really need to make that sacrifice, because these shoes are great. I have to reiterate the softness and sensitivity after the break in period, it makes everything fantastic from this shoe.
View More Details on Evolv Pontas Lace Up Climbing Shoe