Gear Question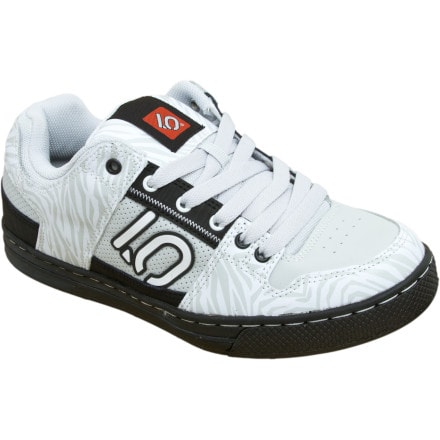 Posted on
Are the soles on the five ten freerider...
Are the soles on the five ten freerider shoes marking or non-marking?
Best Answer
Responded on
I'm guessing they are non-marking, but you could always contact Five Ten.

http://fiveten.com/products/footwear-detail/19-freerider-black-grey
Responded on
Well Simon, I put one of my freeride shoes on foot, went out and tried to scuff my floor. It left a little mark. But I tried to scuff floor. Just try not to scuff your floor. They are great shoes, and comfy, .....I recommend them.
Responded on
The regular S1 Stealth rubber will mark if you're not careful, just be careful not to do things that would lead to marking. The Stealth Phantom rubber is non-marking, but they only offer that on their Enforcer version of the mtb shoes right now. The Phantom lasts longer and is less tacky by nature of the non-marking characteristics, but the S1 gets you better grip.
View More Details on Five Ten Freerider Shoes