Gear Question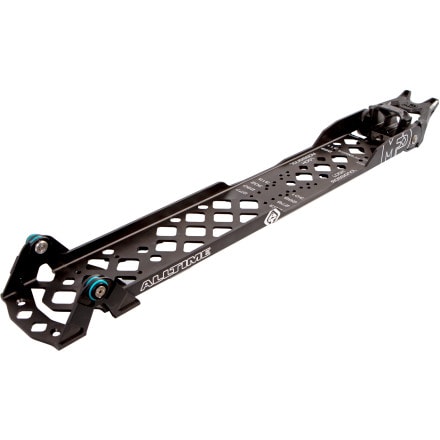 Are the MFD Alltime AT Bindings compatible...
Member since
Posted on
Are the MFD Alltime AT Bindings compatible with Marker Griffon or Marker Squire bindings?

And, are AT boots required/recommended for Alpine Touring?
Member since
Responded on
AT boots can be more comfortable for touring but if you are using this system you should use something that is compatible with the DIN standard. An AT boot with a rockered lugged sole will not release as reliably from a standard DIN alpine binding and may not fit due to the different toe height that the rockered sole causes. There are options like the Black Diamond Factor, Garmont Endorphin, and Scarpa Hurricane Pro that have soles that work with alpine bindings. There are also alpine boot manufacturers that produce boots that include some sort of walk mode. On this type of set up the main differences you would see between an alpine boot and an AT boot is the weight of the boot and the releasable cuff. Having a cuff with a walk mode can make the climb go easier but I have a friend who tours in Lange RS 140 boots too so you can make just about anything work. If you are using this plate with an alpine binding on most likely a less backcountry oriented ski weight probably isn't your biggest concern. Sorry I don't know about the answer to your first question but I hope this helps.
Member since
Responded on
David's right about using AT boots. If you are going to use an AT boot with this setup, make sure it has an ISO DIN sole, since you will be using your alpine bindings. At this point, marker bindings are NOT compatible with the MFD Alltime. Only Salomon/Atomic bindings, Look/Rossignol bindings, and Head/Tyrolia/4frnt bindings. Maybe in the future, MFD will make a hole pattern for marker bindings, but with marker making the Duke/Baron, I don't think that will happen.
Member since
Responded on
David, well said. There's a lot of good options now on the AT side and I would also add the Salomon Quest and Dalbello Virus. Also, you can get it done on alpine boots but I think the trend is that every major manufacturer within the next couple years will have a touring / walk mode built into their 100 to 130 freeride style "real" boots. And they will get lighter too. Can't wait!
View More Details on MFD Alltime AT Binding