Gear Question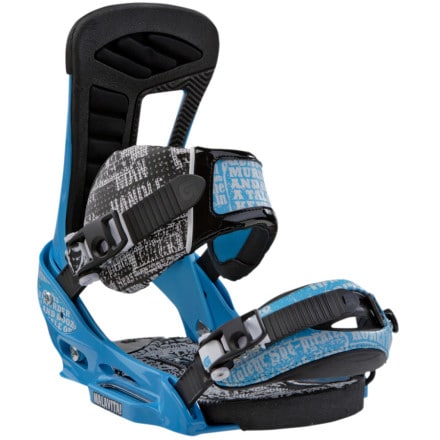 Posted on
Are the EST's just a more plush version...
Are the EST's just a more plush version of the regular Malavita's, or are they specially designed to use with the channel system and not on any other boards like a Rome Agent Rocker?
Responded on
The EST and non-EST versions are pretty much identical, but you are correct in that the EST bindings are made to work specifically with Burton's channel system. The regular malavitas will work with any board on the market.
Responded on
The EST binding with a burton Channel board is like upgrading from a car with manual locks and windows, to fully automatic locks and windows. You don't have to have it, but it sure is nice and convenient. I Put the Malavita EST bindings on my new Custom X and changing foot stances and tweeking the board is as easy as cake with the EST system. Just loosen two screws, make the adjustment and screw them back down. Its nice not to mess around with base plates and 4 screws. The other huge advantage is the range you get with the channel system. When I'm riding in powder I like to throw my stance back as far as possible, with the channel system you get a lot more distance to play with. I would Highly recommend them.
View More Details on Burton Malavita EST Snowboard Binding