Gear Question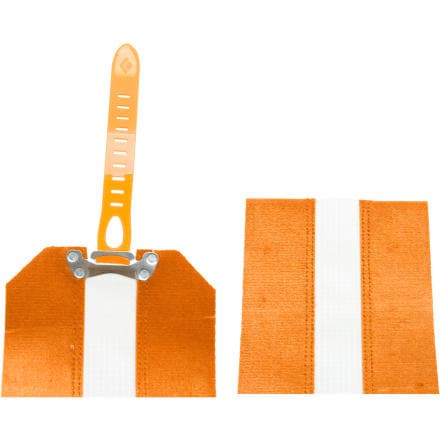 Anyone used these on a splitboard? Would...
Member since
Posted on
Anyone used these on a splitboard? Would they work with a board with 26cm waist width and 164-168 long? Nose wideth of 310 mm ,tail width of 304mm ?
Member since
Responded on
I do have customers who use their ski specific skins for their splitboards, they do have to do some fiddling to get them to stay put. It can be done but I think you will end up altering them to much for them to fit back on your skis nicely. Ultimately they are not designed for a snowboard half (the tip clip won't fit correctly and the tail hookup will have to come off as it is wasted and will fall under the board). If $ allows, just buy the Voile splitboard skins.
Member since
Responded on
Also, you would have to trim them too much I think. Even though the board when its split makes 20 130cm waisted halves. the angle that the top of the skin would be at would make it not preform well because up at the top you would have to cut into the webbing on one side and that may make the ski fall apart more easily. I would just go for the regular STS skins for a split board. Thats what all my split boarder backcountry buddies use.
Member since
Responded on
Yes, they work perfectly, and save a ton of weight. I used them all last season on my Venture Storm, 166 x 26. Contrary to replies here, the tip holder can be set up asymmetrically to work very well with a splitboard. I use them without the tail clips, and have experienced no problems at all. Plenty of grip for the up, much lighter weight, and better glide on the flat sections. I would not use any other skin on a splitboard.
View More Details on Black Diamond Ascension Nylon Split STS Climbing Skin