Gear Question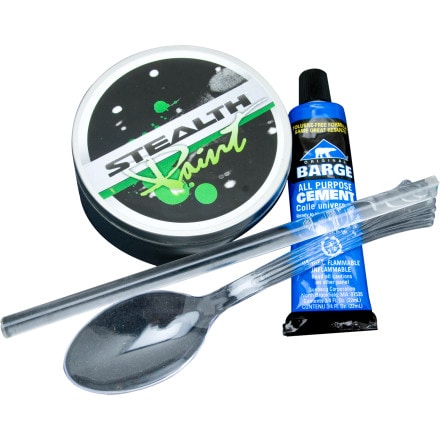 Posted on
Anyone used 5.10 stealth paint to improve...
Anyone used 5.10 stealth paint to improve the grip / reinforce the toes of Sidi Dominator or other hard soled mtn. bike shoes?
Responded on
Not specifically, but I have experience using this on my climbing shoes (see review).

The finished rubber is relatively stiff and extremely coarse. The latter is a concern for climbing shoes (smooth soles last much longer..less rubber-rubber friction interaction) but on something like mtn. bike shoes it may work well.
As you would for any paint, though, make sure to do multiple thinner coats and not one or two think ones.
Responded on
Did you ever try 5.10 Stealth Paint on your bike shoes. I have been thinking about the same application. Tons of rock gardens on the front range and some extra grip would be nice. Wondering if this is a better alternative to cutting out individual pieces for the lugs on the outsoles using the Stealth resole kits. Any input, experience is helpful.
View More Details on Five Ten Stealth Paint Kit