Gear Question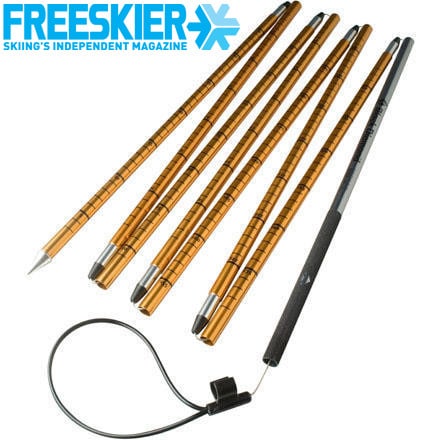 Posted on
Anyone know what the segment length on...
Anyone know what the segment length on this probe is? My G3 probe won't fit in the avalanche tool pocket on my BD Covert pack (it has 46 cm segments). Thanks.
Best Answer
Responded on
I was wondering the same thing and even checked out the BD website. I wouldn't take this conclusion to be 100% accurate but based on all of the photos showing 8 segments and the overall length being 300cm, 300/8=37.5 ...the male/female connections are probably about 2.5-3.5cm so I estimate the segment lengths to be 40-41cm.
Responded on
Just measured them. The segments are 16.25"/41.28cm. The end segment is a little longer at 17.125"/43.50cm. Hope this helps.
View More Details on Black Diamond QuickDraw Guide Probe 300