Gear Question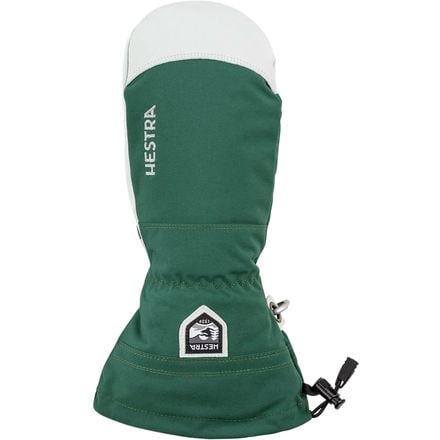 Posted on
Anyone know how this compares to the Black...
Anyone know how this compares to the Black Diamond Mercury Mitt (http://www.backcountry.com/black-diamond-mercury-mitten-mens#question_269114)? I am looking for the warmest and longest lasting mitten to keep my VERY cold hands warm. I love to ski but my biggest obstacle is keeping my fingers toasty. Or does anyone have any other recommendations for warm mitts? Also, I have seen the Hestra leather balm, but is it possible to use Sno-Seal with these?
Responded on
Ive used both mittens, and to be honest, Ill never go with anything but Black Diamond when it comes to mittens. The most recent time that I used mine was in Colorado snowboarding, actual temp on the mountain was 3 degrees with a wind chill of -15 degrees, I wore the mercury mittens solo and had no problem with keeping my hands warm. If you don't think these would be warm enough, go with Black Diamond's absolute mitten...theres no way you'll have cold hands with these ever, they are expedition wieght mittens.
Best Answer
Responded on
Hi mgl,
The Black Diamond Mercury mitten is definitely warm, and a superb cold weather mitten. I have a pair and absolutely love them. From everything that I've read, the Heli Mitt is an awesome mitt as well, and could provide some dexterity over the Mercury mitten, but you would loose a tiny bit of warmth. As far as longevity, both are of top quality construction using goatskin leather. The only thing I've ever heard about the Mercury Mitt is that the insulation (removable primaloft insert) looses some of its loft after a long period of hard use. But, I've seen those same mittens worn on neg 20 days in Vermont, so clearly, they still insulate. So, I don't think you'll go wrong with either, but will get a bit more warmth out of the Mercury Mitt. By the way, my next mitt will be the Heli Mitt. Good luck!
View More Details on Hestra Heli Mitt