Gear Question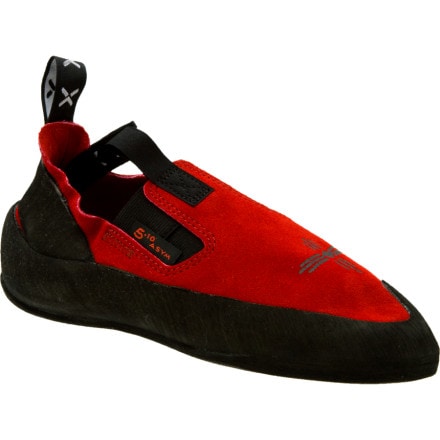 Anyone have a fix for the pressure point...
Member since
Posted on
Anyone have a fix for the pressure point the elastic on these causes on the bone just below your ankle? I got a pair of these for multipitch and crack, and the pain the elastic causes is unbearable after a single pitch. I got these in size 9, wear a size 10 street. They're well broken in on the toes, just the sides hurt like hell. If there's no work around, any other shoe suggestions (non-laceup)?
Member since
Responded on
I had the same problem, particularly on the inside part of my foot, where the seam between the elastic and the rubber rubs really painfully against the bone. However, I just kept wearing them and a month or so later they're the most comfy shoe I've ever owned. Hmm.. honestly a lot of the best trad shoes are lace up, I guess you could check out the supermoccs?
Member since
Best Answer
Responded on
I bought these super small to get a good fit for all kinds of climbing. I started out unable to walk in them but they are my go to comfy shoe now. They stretched continuously for almost 6 weeks. They are the perfect marriage between comfort and performance for me now. Keep wearing them, try wearing them around the house. They will break in. The upper will stretch out.
View More Details on Five Ten Moccasym Climbing Shoe - 2012 Model