Gear Question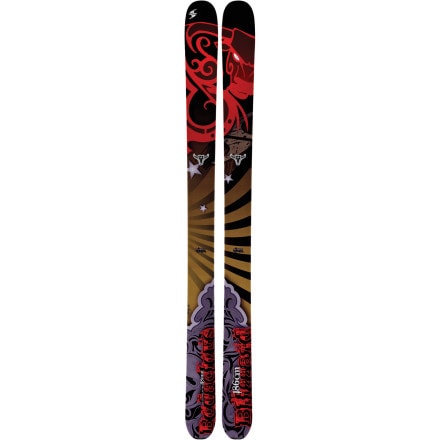 Anyone been on both the 186 and 196? I'm...
Member since
Posted on
Anyone been on both the 186 and 196? I'm trying to decide what size to go with...I want it to be able to charge through crud but also be quick enough for shorter turns in the trees/tight spots, so I'm leaning towards the 186. But with that rocker profile I'm thinking the 196 might work as well. I'm 5'9", 195 lbs. I also have generally liked skis with a good amount of tip as opposed to a more centered mount, so depending on where the recommended mounting line is on this, could be a factor as well. I'm planning on mounting them with dukes, and would use them for resort powder days, as well as sidecoutry and shorter tours.

Thanks for the help!
Member since
Responded on
I've skied both although not a ton. The 196 is insane at speed! I've never found a ski that I could go that fast on and have it feel so smooth and quiet, however the ski doesn't really come alive until you get up a little speed. What are you coming off of. I would lean toward the 186 for you. It will be a lot more maneuverable in trees and better for inbounds powder days. With the 2 sheets of metal it still charges and you will be able to ski it at speed through crud no problem. The 196 would be a lot of ski for touring especially with Dukes. The mountain point on the Bodacious is much more traditional as opposed to center you shouldn't have to go any farther back than the recommended line.
View More Details on Blizzard Bodacious Ski