Gear Question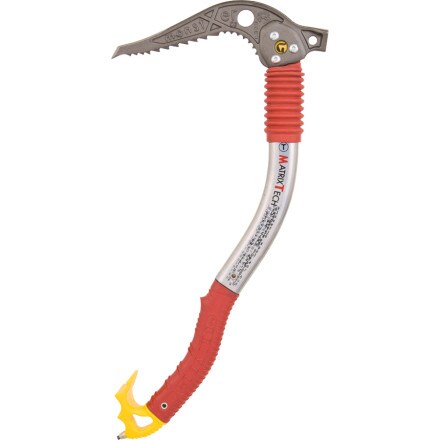 Posted on
Anybody know how strong the pommel is on...
Anybody know how strong the pommel is on this tool? I've emailed Grivel directly through their website and never heard back. No evidence of the pommel being anything more than plastic attached to the T rated shaft. Seems like a major weak point and while I love climbing on this tool I'm more than a bit dubious about clipping it while setting a screw or using it as part of an anchor set up (why make a hammer that doubles as a chock if the pommel doesn't carry a rating?). Anybody got thoughts or experience here?
Best Answer
Responded on
I don't have experience with this particular tool. As far as thoughts, I'm old school. If it's plastic, I wouldn't trust my life to it. It looks sturdy enough to back up your hand while going leashless, but that's about as far as I'd be willing to take it.
View More Details on Grivel Matrix Tech Ice Tool