Gear Question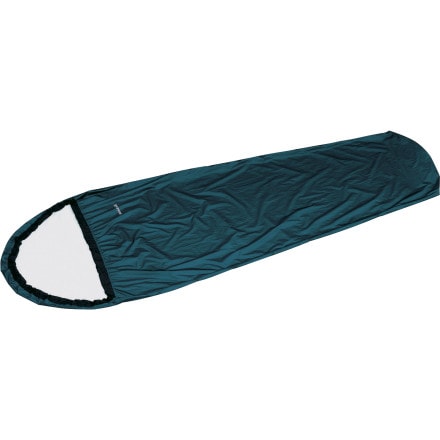 Unanswered Question
Anybody gone with this as a true bivy and...
Member since
Posted on
Anybody gone with this as a true bivy and as their only shelter? I know they call it a "sleeping bag cover", and not a bivy sack, but that's just semantics as far as I'm concerned. I'm gving it some thought; I'll have to say that at 6.3 ounces it is tempting, as I'm currently using a mont-bell Crescent 1 at ~2.5 lbs., and I could save some serious weight going to this. Slide my mont-bell 90 half-pad and UL Super Spiral Down bag inside, and throw my feet up on my pack. Justin? Anyone?

Edit/Update: Just got my mont-bell catalog, and it says this bag is not designed to accomodate a pad inside, and they recommend a ground sheet. I'm torn; I still think I could pull it off, but I'm going with a Titanium Goat Ptarmigan for now...
View More Details on MontBell Breeze Dry-Tec U.L Sleeping Bag Cover