Gear Question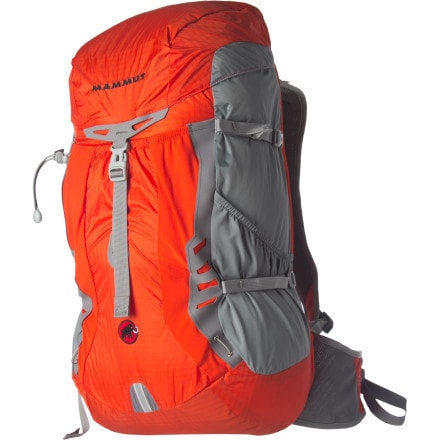 Posted on
Any washing instructions? I spilled a glass...
Any washing instructions? I spilled a glass of Harissa (strong chili sauce) on my backpack, and are very tepted to put it into the washing maschine..
Responded on
NOOOO!!!!!! Do not put your pack in the washing machine and do not use a regular detergent unless you are ready to get a new pack.

Here is what you do, get some Nikwax Tech Wash, fill up you claw-foot bathtub with lukewarm water, let your pack soak for 15 minutes in the solution, gently agitate by hand, hang dry. Now the stain might not come out completely since its chili sauce and it sounds like its been setting for a while, so take the time while its drying to come up with some story like you had to fight off a bear and those are the blood stains (from the bear obviously).
Responded on
Hey Rune,
Wayne is right, whatever you do, avoid at all costs putting this pack into a top loading washing machine. The central agitator will wreck havoc on your pack, so it's best to hand wash with a mild detergent like Nikwax.
Responded on
I top load wash my Lithium all the time with GAIN powder detergent and occasionally Nikwax. I have the bright yellow colour so it always gets dirty. The fabric is super light and washes easily. There are also no hard parts (like stays) to get damaged. I also have been washing my backpacks except the extra large 7000+cui Dana Design Astralplane since the 1990s this way with no noticeable damage from the machine. Do not use liquid detergents or fabric softners. Also be wary of what type of water your county uses. Hard mineral well or ground water may do damage. I live in a big city so I don't worry about.
View More Details on Mammut Lithium 32 Backpack - 1952cu in