Gear Question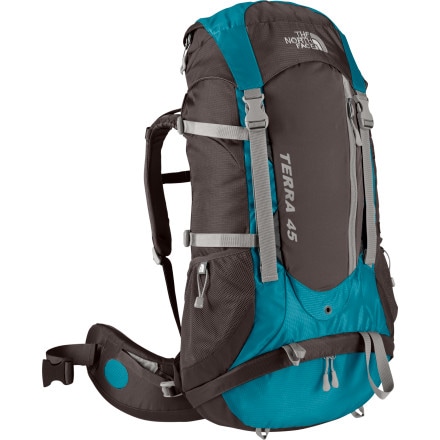 Posted on
Any tips on how to adjust the straps...
Any tips on how to adjust the straps properly (or to know when they're adjusted properly?) I know where/what the various adjustments are but I'm not sure how to know when they're correct for me. Also right now with my bag packed, the plastic board inside is "curved" towards the bag and if I push it down from the inside it "pops" back flat. Is that how it's supposed to be? Please forgive my ignornace. :) thanks!
Responded on
You could probably loosen out the side compression straps. As to fit, the hip belt should be completely tight, the shoulder straps tightened just to the point where you feel them snug, not tight enough that there's weight on your shoulders. the load lifters should be at a 45 degree angle to your body, basically to where it's not so tight that you can't push them down. the sternum strap should not be tight enough that it pulls the shoulder harness inwards, only enough so to keep it centered.
Best Answer
Responded on
First, yeah the back sheet should curve away from your back and the mesh should be in contact with you. That air space is what keeps you cool. I guess the best way to describe the process is to start with your shoulder harness and get it to where your hip belt will ride about centered over your hip bones. You'll feel it when it's right. Another part of staying comfortable is keeping your load from moving around by drawing it in with the straps that go from your pack to your suspension system (above your shoulders and behind your hips). Loads that move hurt. That's about it. Now that you're packed, walk around and play with all the various adjustments until it feels right. It's subjective, so you'll be the best judge, and with a little getting used to it, you'll know what strap to pull when. Practice transferring the bulk of the weight from your shoulders to your hips. It's a handy trick to know for when you want to relieve fatigue or pain in one or the other.

Hope that helps. Have fun!
View More Details on The North Face Terra 45 Backpack - Women's - 2750cu in