Gear Question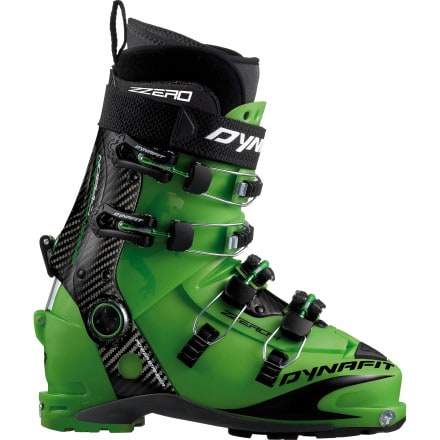 Posted on
Am I nuts or does the Dynafit website have...
Am I nuts or does the Dynafit website have these listed as lighter than the Titan Ultra Light, and here they are heavier. Any info on how the two boots compare? What the gain in the green machine for another 130$?
Responded on
Brad, you are not nuts. BC has the specs wrong. The Green Machine should be listed as 3lb 7.9oz (converted from 1585gr). The gain/difference with the Titan UL: full carbon cuff-amazing lateral support/stiffness, lighter weight, greater cuff rotation-easier touring. Not necessarily a "gain", but the Green Machine last is 2mm wider so it may fit you better. Essentially, the Titan UL is the best-in-class for side-country and the Green Machine is the same for power turns in the backcountry. The Titan does have the ability to change soles for alpine bindings if that's your pleasure.
Enjoy!
View More Details on Dynafit ZZero 4 Green Machine TF Alpine Touring Boot