Gear Question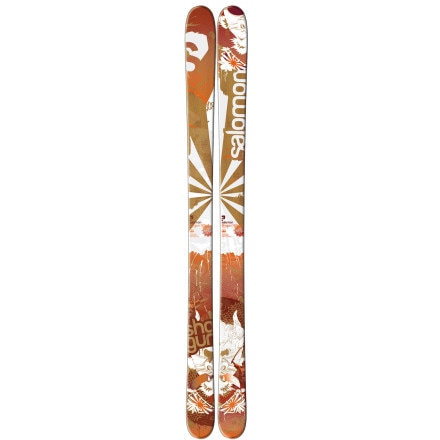 Posted on
6 Foot 3 and 180 lbs. Looking for the...
6 Foot 3 and 180 lbs. Looking for the Shogun to be my all around Ski for everything but a big powder day. However my main love is getting in the trees and having a ski that will pop quick turns in the trees and powder. Should i go with the 182 or the 191? Thanks ahead of time!
Responded on
I think the 182 will feel small to you, but it will be quicker easier if the trees at your mountain are really tight. While there is not a ton of tip rocker there is definitely a noticeable amount that really helps initiating the turn... If your a good advanced/expert skier and your trees are not 'east coast' tight, then I say go with 191.
Responded on
Jamey,
What if im an advanced intermediate who is solid on piste, but new to the back country?
Responded on
Chris, I'm thinking the 182 might in fact be a better choice. Nothing worse than having skis you can't turn! I think you've probably got 1 or 2 more seasons on something in the low 180s and then you'll probably want to go longer. Hope that helps! -Jamey
View More Details on Salomon Shogun Ski