Gear Question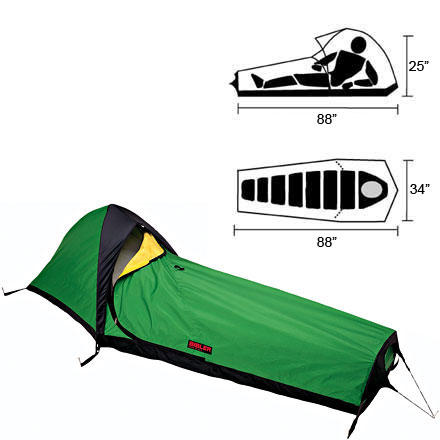 Posted on
2 lb 10 oz. What's the point?
2 lb 10 oz. What's the point?
Best Answer
Responded on
Not only 2lb 10oz but 300 big ones. Weigh too much. (what a pun)
Responded on
For me, after experience with many different single wall UL shelters, the point is that this thing doesn't condense, period. Also, it's low profile makes wind a non-issue. The person above who commented that it's not that great in warmer temps...true. This bivy is meant for cold nights, for people who do not cook inside their shelters, and for people who don't need to haul the entire pack into bed with them. I own the Akto, the ZPacks Hexamid Solo, the Firstlight, the MLD Superlight bivy, but the BD tripod is the one I'm taking to the Sierra High Route this fall, when the weather can do anything, and my survival depends on my shelter.
View More Details on Black Diamond Tripod Bivy Bag