Gear Photo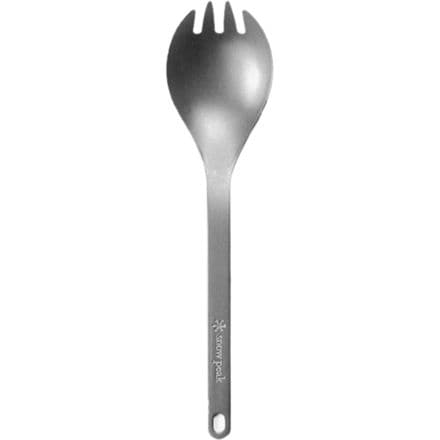 Posted on
Seriously...Best. Spork. Ever.
OK...sometimes I'm weird when I climb solo...let's get past it.
The reason I'm posting this photo is because it shows this spork how mine usually is...bent.
I have bent and rebent and unrebent this thing probably over 1000 times during the span of 3 (4?) years on 4 continents and in 7 ranges both prior to and after cramming/curling it into a radius small enough to fit in multiple pots/cups of various sizes and eating delicious-at-the-time warm slop out of a bag.
Why is this at all interesting?
I thought I lost it in the Tetons, so when I rotated back to LA, I went to Return Every Item to buy a new one. They didn't have one. So I bought a Sea To Summit one that came with a cute little 'biner. When I got home, I opened it, bent it, and broke it in half. After swearing, I decided it wouldn't be cool to return it, so I forgot about it. The next day I found my SnowPeak Titanium spork in my spoon drawer where I never keep it. I guess I put it in there.
I'm sort of stupid from altitude-induced brain-cell loss...
Needless to say, I was markedly stoked, and have since continued my happy relationship with my bendable titanium spork. I'm not slamming Sea To Summit...they make great stuff that I love and use...but their aluminium spork doesn't bend. It breaks. I should have realized the inherent tensile differences between aluminium and titanium prior to buying it but we've already established I'm stupid.
Plus now I have a sweet little spork biner (caution: not for climbing).
Anyway...that was a long review for a spork.
But it's a really good spork.
View More Details on Snow Peak Titanium Spork