Gear Photo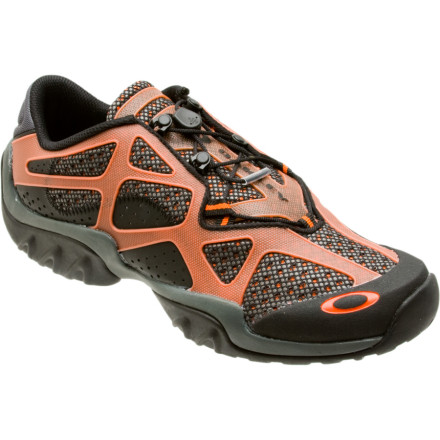 Posted on
Good Boating Shoe
I was looking for a shoe that can do a lot of boating and side canyon hiking, and i decided on this one. I liked the drainage system which performed exceptionally well and the grip the soles provided on rubber tubes was great. I found them to fit true to size and work great with or without socks. I found them to perform very well at scrambling around on rocks for scouts and side canyon hikes. i even used them for some light trail running and easier climbing.
I only have found a few issues with the shoe after about 6 months of fairly consistent use. the first being that, like RockyMtnHigh said, they do allow quite a bit of sand through, but with socks you don't really notice. the lacing system, although quick and can be cinched down tight, loosens after a while. the last thing that is a little bothersome is that the mesh on the sole drains breaks easily and will let in larger rocks. i can't feel these rocks, but i can hear them.
That all being said, the ones i own are the bottlecap and as far as i know the only thing that changed for the bottlecap 2 was the colors.
View More Details on Oakley Bottlecap 2 Shoe - Men's