Gear Photo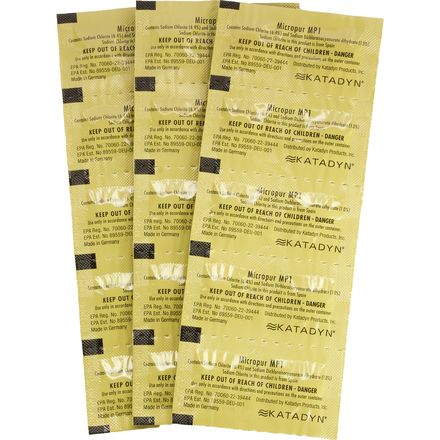 Posted on
Another water system...
2L Platy (1.3 oz)
Ziploc bag (0.1 oz)
Aqua Mira Frontier Pro Filter (1.8 oz)
MicroPur tablets (0.5 oz)

Fill Platy using Ziploc.
Pop in appropriate number of MicroPur Tabs.
Wait 15 minutes.
Attach Frontier Pro to top of Platy and pour clean water into drinking vessel.
Enjoy!
View More Details on Katadyn Micropur Purification Tablets - 30-Pack