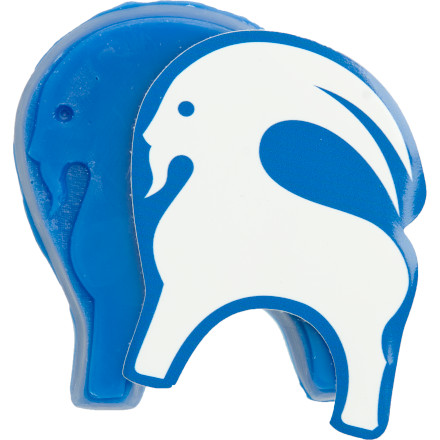 Detail Images
Prep your skis or board with the Backcountry Backside Medium Temp Wax, and, suddenly, you'll move faster than a mountain goat on a sugar rush. Backcountry.com made this environmentally-friendly wax in collaboration with Purl Wax right here in the United States. Bust this medium-temp wax out when milder weather rolls through your favorite resort or just before spring shredding begins.
this wax works well. yea it scrapes a little hard. dont be a wuss about it. if u can do 5 pull ups, or 20 pushups, or lift/carry 50 pounds in your arms, u can get this stuff off. im much happier scraping a few more times with this stuff than i would be paying four times as much for something that scrapes like butter. and think about it, if it scrapes off harder then itll last on ur stix that much longer too.



best product for the money. 5 stars if its at this $4 sale price, 4 stars for full price.
horrible
Gender:

Male

Familiarity:

I've used it several times
this wax is sticky, hard to scrape and a overall hassle to use. it comes off in clumps and sticks to my scraper and has taken a toll on my brushes. would not recommend
Keeps my room smelling fresh even with all my dirty ski socks!
sticky application, decently smooth glide
I also found this wax hard to scrape. It has an odd stickiness to it when scraping it off that had me worried about its performance. To my surprise I felt the glide was pretty good. So I'll give it a 3 star "adequate for the job" rating as it works but you'll want to make sure you're working with a good/sharp scraper and will probably still need some extra elbow grease. There are certainly easier-to-scrape waxes out there!
This wax is really awful. It's hard to spread and it's impossible to scrape. When you do try to scrape it, it comes off in large chunks. I finally had to scrape ALL of it off and start over with my usual- yellow Toko. I wish this stuff was better as I'd love to support Backcountry's products!