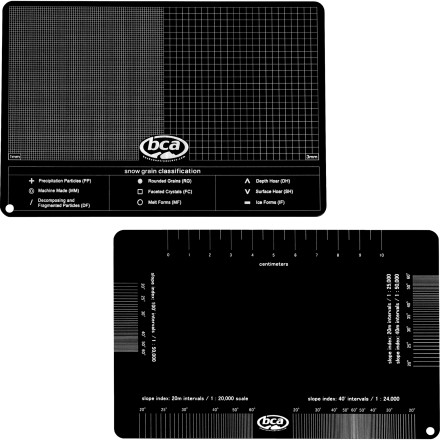 Community Images
We all love getting fresh tracks, but it's also essential to know what you're skiing, so study the snow with the help of the Backcountry Access Lexan Crystal Card. One and three millimeter grids and snow grain classifications help you analyze snow crystal types and sizes to gain information about snow stability, while a slope angle map tool helps you calculate the slope steepness on a topographic map. This handy card also easily slides into your pocket or pack, and when working in warmer temps it's easier to work with.
What do you think about this product?
Have questions about this product?
The kind of crystals you just hate to see...



Much better than a glove for judging size of facets and or checking out the structure of grains within the snowpack.



Great little (minimal weight) tool to have in your kit!