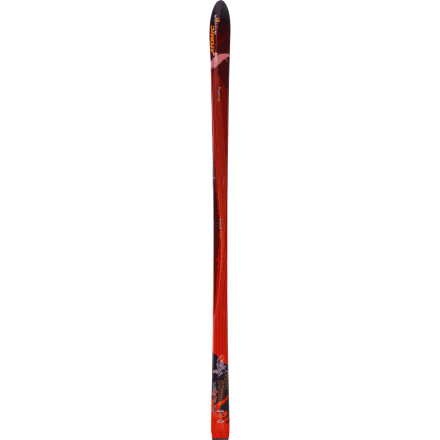 Your mind is feeling free, your body yearns for unspoiled surroundings, and your feet are antsy. The Atomic Rainier Posigrip 3D Ski is more stable than a snappy skate ski and livelier than an alpine ski and just what you need to branch out. This versatile stick plows over freshies and choppy and hard-packed snow with a wide waist steel edges. Travel through the trees and in peace, and leave the spandex-clad crowds back at the track, where they shout about the stock market while taking VO2-max readings every lap.
RT profile is sporty and lively yet single-camber stable
Lightweight High Densolite core performs like a high-flying feather
Base Index 1500 is easy-peasy waxless and features Posigrip 3D grip pattern
60mm waist provides ample platform in soft and untracked snow; huge sidecut makes turning a walk in the park
Full steel edges bite into snow for optimal control and turning ability
Compatible with flat-mounted bindings
What do you think about this product?
Have questions about this product?
when will the Atomic Rainer ski be available?


I am not seeing any Atomic Rainier skis on order from Atomic. It looks like we havent had this particular model since 2012.