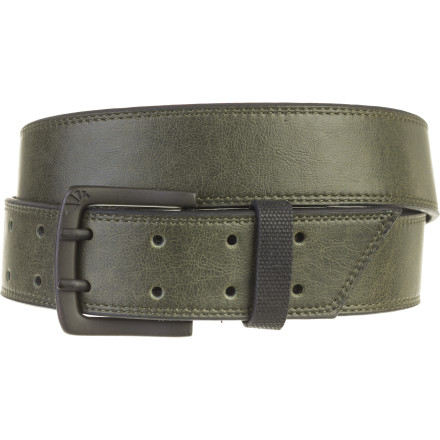 Community Images
The Armourdillo Surplus CIVI Belt promises to hold your pants up. If it doesn't, you can cry and post vague, passive-aggressive social media statuses about how hurt you are.
I had a black one. Looks fine only for the first couple of months.



THIS IS NOT 100% LEATHER BELT. It has only thin layer of leather on the inside. Outside is the fake synthetic leather-like thing, that scratches and tears pretty easily.



I'd suggest to sped extra $10 and get a real 100% leather belt which you can use year after year after year.


In case you want to know what size to buy
great belt but id size up for sure!
Clean and simple style, very nice.