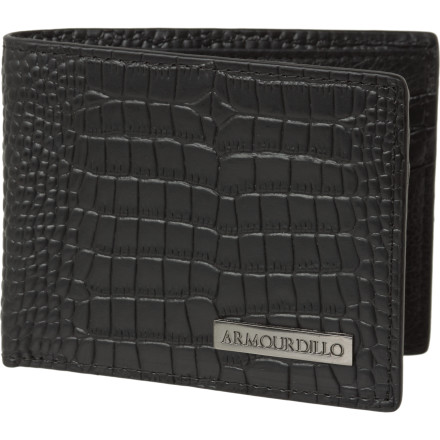 Detail Images
Whatever you do, don't attempt to buy anything from swamp-dwelling crocodiles when you use the Armourdillo Croc Leather Billfold Wallet. You may be pulling your change out of what's left of someone's cousin.
What do you think about this product?
Have questions about this product?
One of the scariest thing for a man is getting a new wallet. It's right up there with changing deodorants, running out of TP, or calling her the wrong name at an unforgivable moment.

Thankfully the Armourdillo Croc wallet made it an easy transition. I like my wallets simple with no bulk. It needs to carry some good weight so I know it's there but without the size to stop me from sitting down. Seems like it's pretty durable too so I won't have to panic about a new wallet for some time. I'd definitely buy it again.. I just hope I won't be needing too.