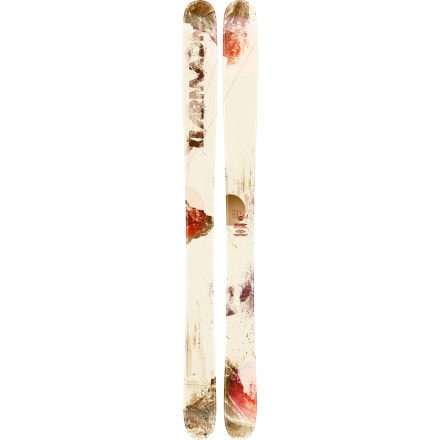 Videos
Description
Tame the temper tantrum with an all-mountain ski.
Inspired by Armada's TST ski, the Kids' Tantrum Ski has tip rocker but no tail rocker. The grom gets cheating float and initiation of tip rocker, with the drive, stability, and power of traditional cambered ski with the EST All-Mountain Rocker profile. Basically, it gives your kid the tools to fulfill their inner ski-demon needs. The Tantrum also features a medium-wide platform, so your ripper can explore any type of mountain terrain without throwing a fit.

The EST profile enhances carving while disengaging the tip and tail. This creates a catch-free feel that's ideal for buttering nose and tail presses, and the medium-wide platform delivers superb all-mountain performance. The UltraLight Core consists of a lightweight wood core with a high strength-to-weight ratio, but that's not to say that this ski can't take the inevitable beating that your kid will give it. There's Cap construction, which enhances durability while maintaining proper flex, Laminate Maxtrix tech, which uses deliberate fiberglass directional layering to dictate flex pattern and torsional rigidity, and the durable, low-maintenance S7 Base, which has a speed additive for quickness.
EST All-Mountain Rocker
Ultralight Core
Cap Construction
Laminate Matrix
S7 Base
1.7mm Impact Edges
98-100mm waist