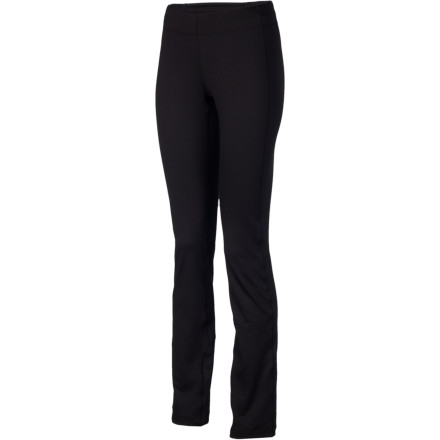 Detail Images
Cold, crisp air and a little snow might be an invitation for most people to jump back into bed, but you see it as a perfect opportunity to slip on your Arc'teryx Women's Stride Tights and start your day running.
Altasaris fabric provides warmth and flexibility
Flatlocked seams won't create friction points and irritate your skin
Cinch on cuffs lets you tighten up the hem when you want to keep cold air out
Bought three pairs! Very comfortable and flexible. Flattering profile for the over fifty set. Wear them snowshoeing every day. Great for a day at home as well.
I noticed on the size chart for the inseam...
I noticed on the size chart for the inseam on pants there are tall and regular. Do they have the arcteryx stride in tall the order chart only shows size not if tall or regular
Hi Deb,



These tights are all "regular" length.
I would wear these every day if I could. They're warm enough alone for winter walking and hiking. Teamed up with a pair of woolies, they're perfect for snowshoeing. Comfortable, snug but not tight, soft enough to pass my princess-and-the-pea sensitivity test. Flattering, even to a self-conscious over-50 year old.
Horrible seam on back of legs
When I tried these on the first thing I noticed was that there is a seam running up the middle of the back of each leg which feels itchy and horrible. It has stiff thick stiches that pull at my skin while standing still, walking, sitting, moving... The back seams run from the waist and frame the back pocket and down to the ankle, so it makes an ridiculous looking "H" on the posterior.

FYI the ankle adjusters have a plastic cylinder with a spring inside.

The fabric is great; I like the brushed lining and smooth surface which doesn't pick up lint or pet hair, too bad the design stinks
Hi, can I get the measurements for inseam...
Hi, can I get the measurements for inseam and hips of XS? Thank you!
Click the link under the size drop down menu which says "size?" all measurements are listed