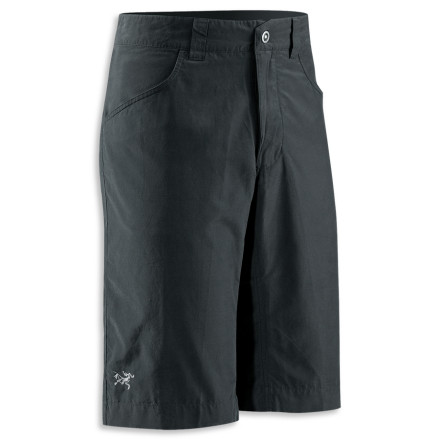 Community Images
The Arc'teryx Rogue Long Shorts walk the line between backcountry function and casual, everyday comfort. Durable, lightweight fabric, reinforced seams, and a gusseted crotch offer technical performance and freedom of movement, while the relaxed-fit allows everyday wear without looking like you just got back from an African safari.
these are pretty awesome shorts! super light, and doesn't constrict at all. these shorts are definitely made with an athletic build in mind, so if you got a little junk in the trunk like i do, you may want to think about bumping up a size so its not too tight around the booty
Are the Nightshade shorts Navy or are they...
Are the Nightshade shorts Navy or are they black? The picture makes me think they are navy, but I don't want to order them and they be black.
They are much more of a blue. Not Black! Comfy too...
Arcteryx shorts, cant go wrong.
Fit is awesome. Dont have to wear a belt. Light enough to exercise in, but more comfortable than straight nylon or polyester.