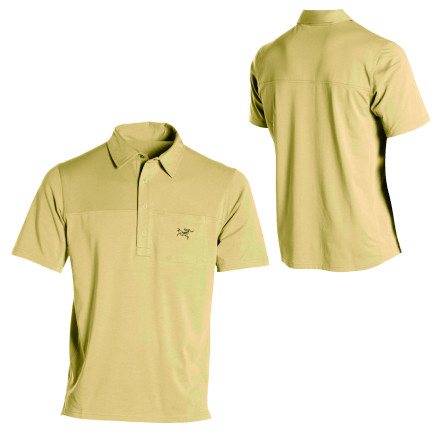 Detail Images
Good quality, it seems durable and is very comfortable. During one of the hottest, stickiest months on record it kept me dry.
Will this shirt shrink at all? I'm in...
Will this shirt shrink at all? I'm in between sizes large and medium and wondering if I can shrink the large some
Do you own the shirt Phil? I've tried this before with other shirts that were 50/50 blend and they wouldn't shrink properly.
What happened to Phil's comment?
This shirt is super comfy, with just the right amount of stretch for moving around in. Not sure if I would go backpacking in the middle of Missouri summer in it (where the only way to keep cool is hiking naked with a portable air conditioner). But it is perfect for dayhikes, climbing, and the occasional bike around town.
Everglade green Much Darker
The Everglade green color is much DARKER than shown. This
happened with my last order, nothing was quite as shown.
A pair of shorts were a completely different style and another pair of shorts were 2 inches longer than the description and photo!?
The material is super soft and light. The only complaint is the sizing, as many Arcteryx, it is made in Asia, and sizing was off again (seems their casual wear is always off). I wear size Large cotton shirt, I picked up Large, but it was huge around my waist. Aside of sizing, this is great shirt, I wear it for work (tucked in...ugh), then pull it out for night out, no problemo.