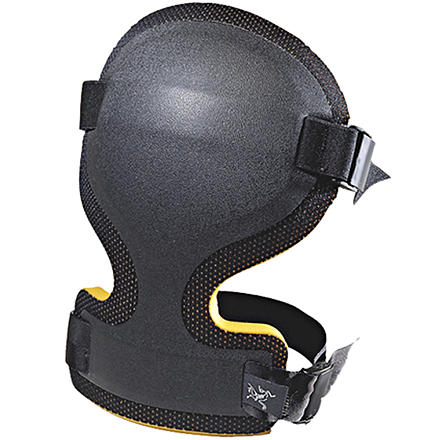 Anyone who has ever made a tele turn and smashed their knee on a barely covered rock knows the value of the Arc'teryx Knee Cap Adjustable Pads. Arc'teryx designed these comfortable, lightweight knee pads specifically for telemark skiers. The Knee Cap's excellent flexibility allows you to ski without resistance, and hardshell protection keeps you from chipping bones on any nastyness that lurks just under the snow.
What do you think about this product?
Have questions about this product?
Just what the doctor ordered ...
As a new telemark skier I wanted to get something to keep my precious patella's in place. These are comfortable and low-profile enough to fit under my ski-pants.
These knee pads are amazing. They provide great protection and are extremely comfortable. The only time I remember that I'm wearing them is when I hit my knee on something and wonder why it didn't hurt. If you're looking for knee pads, look no further.
I got these from my work, and they are THE heat! Very flexible and comfortable to wear all day long!!