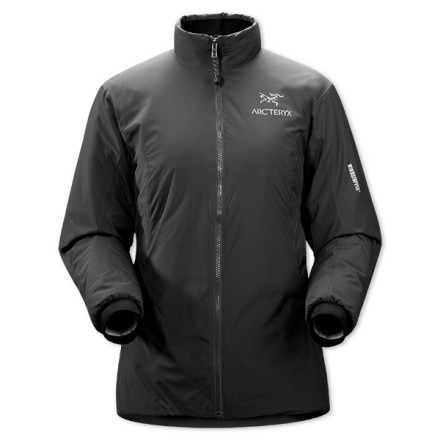 Unanswered Question
what is the length of this jacket?
what is the length of this jacket?
I love my new jacket. The windstopper worked beautifully when I went skydiving. My feet, legs, and hands were freezing during the freefall, but my torso and arms were nice and toasting. I can't wait to take my new jacket to Colorado for some snowboarding. I won't be worried about being cold!
Super awesome jacket. I'm 5'8",long arms and a larger chest and it fits perfectly. Nice and toasty, too.
She loves both the Atom LT & the Kappa AR but...
It still amazes me that the Atom LT (non hoody) doesn't have the drawcord hem, but the Atom LT Hoody does have the drawcord hem (inane: why even call them the same name). Anyway, my wife doesn't like hoods but she does appreciate a drawcord, especially when using a jackets for an outer layer as well as an mid layer. Well, this Kappa AR is the solution and is a more substantive than the ATOM, but not bulky. I think the Kappa AR pictures don't do the jacket justice: it has a nice form/slender fit but with a drawcord and nicer inside/smoother material. The sleeves on both the Atom LT and the Kappa are very similar, and elegant. Yet the Kappa could is no less versatile as a midlayer under a shell, especially with its smooth texture. So this is the more versatile jacket for the dual purpose, in our opinion. Very glad we picked this up. Indeed "AR" is more "all around" for our needs.

Update: SIZE, we had to go one size smaller than her regular size. The Kappa AR runs quite large, especially in the arms and waist.