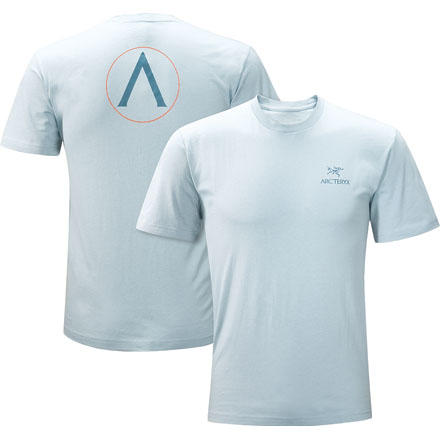 I really like the color and simple design of this shirt. Unfortunately, unlike most of the other reviewers, my shirt ran pretty large compared to my other small shirts. A little baggier than I prefer but that's being REALLY picky. Cotton T-shirts are cotton t-shirts ;) Good quality. Love Arc'teryx.
I'm 6'2" 210 and the XL fit like an OJ glove- perfect. I hate OJ but love this shirt! The color is easy on the eyes and the fabric is super soft and the stitching is not even noticeable on the skin. Dress up or dress way down, it's up to you, this shirt is ready for anything. I love it.
im bout 5'10 and 165 lbs whats a good size...
im bout 5'10 and 165 lbs whats a good size for me?
I'm the same height and weight and I got a large. It fits perfectly. Not too baggy, but not too tight. I love this shirt. Super soft and comfy.
Nother Good one from Arc'teryx
If you're a relatively slim guy, this shirt is perfect. If you're muscular, you'll look ripped in this shirt :) Nice smooth feel, lightweight, and a cool design.
Great shirt...I would recommend that you size up if you are on the boarder line...
I bought my usual cotton t-shirt size(M) and it fits perfect. This is the softest shirt I have ever owned! Great buy!
, ☃bcs_badge_alumni_label☃
it shrunk a lot
i got this shirt expecting it to be a little smaller but after the first washing it shrank about 2 shirt sizes. damn -it was a great shirt.