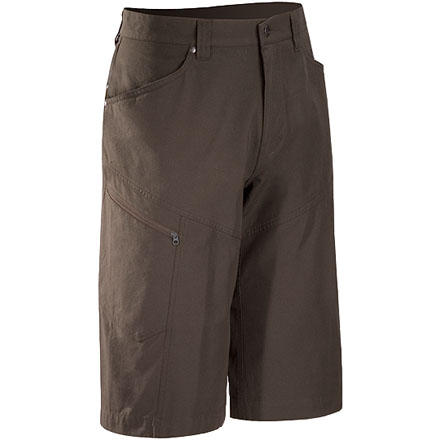 These fit great; not too tight that your business is strangled, but not to baggy that they catch on Texas Juniper trees while bushwacking. The length is just right too.
a nice legnth for climbing and not too baggy of leg openings. I will buy another pair, and maybe another.
Get That Dirt Off Your Shorts...
Wore these each day of a weekend backpacking trip, and despite rain and mud, the Alibi Longs still looked and felt good. And clean. They're bulletproof!
Very comfortable, great style, fits me to a T, washes and dries really well. Really high quality.
These shorts are awesome do-it-all shorts. They have a touch of stretch in them, and are super lightweight and breathable. They are a little spendy, but I'm sure they will pay for themselves over time.