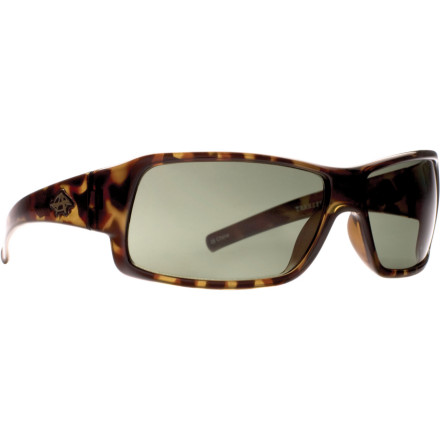 The Anarchy Transfer Polarized Sunglasses eliminate glare from reflective surfaces to keep you calm and collected while you make the drop. Once the drop is complete, you can roll away in smooth, understated style, thanks to these shades' sleek design.
Nylon frames are lightweight and flexible
Polarized lenses eliminate glare from reflective surfaces like water, snow, and ice
Polycarbonate lens material is virtually shatterproof and offers 100% UV protection
Eight base lens curvature helps eliminate peripheral distortion
Pinstop hinges operate smoothly
Hello, I normally only wear Electric...
Hello,
I normally only wear Electric EC/DC XL and I;m looking for a different style. I was wondering what these compare to in size, like height of the frame? I also have the same question for http://www.dogfunk.com/anarchy-dominate-sunglasses-polarized
I appreciate your help, I'm sure this is a strange request lol. Thanks in advanced
KC
You would probably like the Transfer, they are a little skinnier and lighter frame, similar to what you are used to. They are a good fitting frame