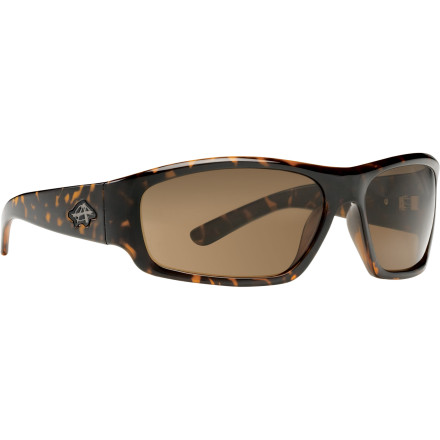 Community Images
Go undercover with the Anarchy Covert Polarized Sunglasses...or at least attempt to. You will find that you're pretty much ready for anything with these shades' slick finishing details (inset logos on the arms, glossy finish, and illicit style). The polarized lenses will help cut down on eye-blinding glare as you lay low and catching rays or play a solo round on the back nine.
I love the light polar lens on these Coverts
This is my second pair of Anarchy sunglasses and they really are the best! Always go with polarized. These even fit my big head.
Very Nice! The style is great. They look great. Polarized is the way to go.
I dig anarchy. And Anarchy sunglasses. This beefy frame can withstand the abuse I tend to throw at them and get chucked in my backcountry pack on the reg. Polarized lenses make my lines look that much sicker. If that's possible. I also mtn bike with them too...but I suck at mtn biking. At least I look cool.
Killer all around glasses. Ski, bike, fishing, these are the glasses I leaven in my car and use them for everything.
Had these for about a year and they are awesome, super durable, great optics. Great fit too!