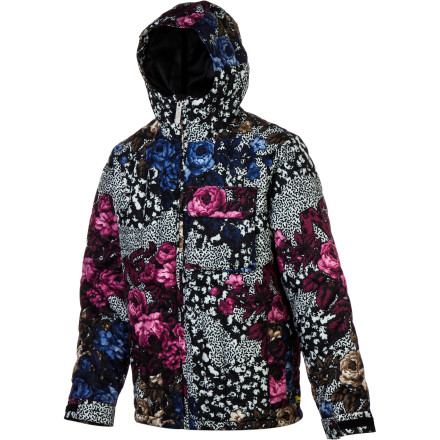 Detail Images
This jacket is awesome! The way Analog blocked off the down in the square-ish style pattern is really sick looking! The jacket is really warm, with a solid 600 grams of insulation, has awesomely tapped seems, and is perfect for layering if you want to rock it that way.

Personally, I love chilling out in this around town! I like it as a street piece.
This jacket fit great in the shop and looked steezy in the mirror, however, now that I've put 15 days of riding on it this is what I think:

1. Weak shell material. Its super thin. I noticed a small tear already just from carrying my board - I keep my edges sharp but no jacket should tear just from this.

2. The zipper does not stay zipped all the way up. It naturally slips down 2-3 inches. Very annoying.

3. Placement and ease of under arm zips is not well designed. It can be a task zipping them back.

4. Price!!! $354 in Canada. I figured for that price I'd be getting a high end mid weight down jacket...

Bottom Line:

You are paying for a brand name. If you're a 100 day shredder, do not consider this jacket. Yes it looks good and keeps you warm, but if you're into touring, riding big lines and need something durable...go for something else.